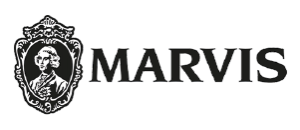 Learn more about Marvis
Marvis revolutionized the concept of toothpaste. Straight from Florence, Marvis is a superior dental brand beloved in Italy for generations.
Marvis changed the story, transforming an everyday ritual into something remarkable, unexpected... blissful even. Suddenly your morning routine transports you somewhere, leaving you with a long-lasting, pleasurable taste sensation.